The Laboratory of Food Microbiology can undertake wide range of tests covering pathogens and spoilage organisms in food, food ingredients and water. We can identify unknown microorganisms and classify them to species level and detect food pathogens using rapid methods. Indicative the following analyses can be determined:
Microbiological analysis of food, ingredients and water.
Investigation of microbial contamination incidents.
Microbiological shelf life determination.
Challenge testing: studies to determine the behavior of particular microorganisms (usually pathogens) should they be present in the product. Samples of the product are inoculated with the organisms of interest and subjected to representative storage conditions and / or processing, during which the viable population of the challenge organisms is periodically determined).
Microorganism identification.
Rapid microbiological methods (Testing for the presence of pathogens such as Salmonella, Listeria monocytogenes, Escherichia coli O157, Camplylobacter jejuni).
Testing for Staphylococcal enterotoxin.
Antimicrobial analysis/profiling of substances.
Advice on how product formulation (acidity, salt, sugar, preservatives) can affect shelf-life.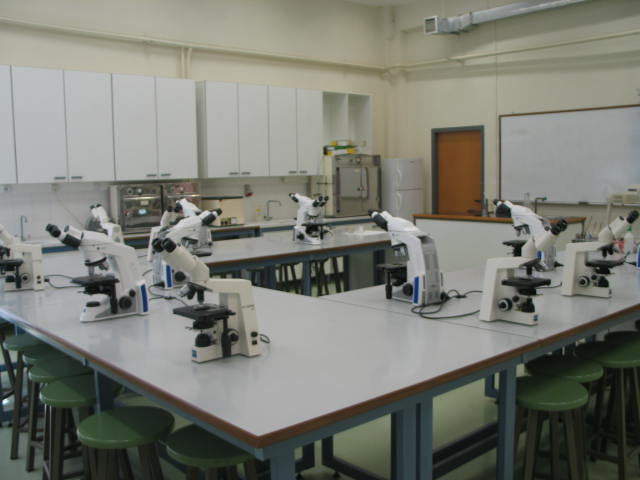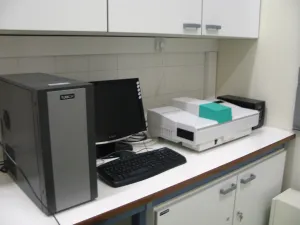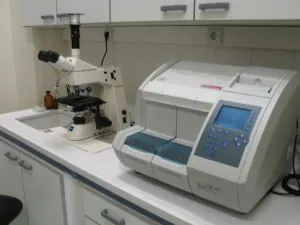 The Food Microbiology Research Laboratory consists of three rooms:
The main research laboratory where all bench work is carried out.
An instrument laboratory.
The media preparation and autoclave room.
Equipment of the Food Microbiology Research Laboratory
Bioscreen-C Automated Growth Curve Analysis System for measurement of growth of bacteria, molds, yeasts, or spores (it can create up to 200 growth curves from 200 samples at one time).
miniVIDAS® instrument (multiparametric immunoassay system-Biomerieux) for food pathogen testing and measurement of Staphylococcal enterotoxin.
A Thermo Scientific Forma 902 -86°C upright Freezer for long-term storage of bacteria and samples.
Microscopes: Zeiss Axion Star (with camera) and Axion Star Plus.
Microbiological safety cabinet Top Safe class II, type1.2, BIOAIR.
Cooling incubators from 0°C up to 99.9 °C with 12 different programs, Friocell 111, MMM group.
Incubators from 5°C above ambient temperature up to 99.9°C, Incucell 111, MMM group.
Autoclaves (3) and drying oven.
Microcentrifuge eppendorf, colony counters, hot plate-stirrers, balances, pH-meter, fridges.
Person Responsible for Laboratory of Food Microbiology
Dr. Likotrafiti Eleni, Associate Professor
P.O. Box 141, International Hellenic University, GR 57400, Greece
Tel.: (0030) 2310 013800